The Museum of Chemistry is located in Várpalota, Veszprém County, one of the most significant centres of chemistry in the countryside. The exhibition is located in Thury Castle, a 14th century building: the stunning, almost seven hundred-year-old building has hosted the museum since 1963. The castle has been being reconstructed and restored for more than forty years, thanks to which it welcomes the visitors in a grandiose and sophisticated environment. The Museum of Chemistry is the single technical museum in Hungary and in the region, which exhibits the memories of the history of Hungarian chemistry and chemical industry, with an emphasis on the outstanding results and figures of the field. The Museum's permanent exhibitions present the history of chemistry in four sections: the exhibitions go back to alchemy and to initial chemical technologies, they commemorate on the periods of Hungarian chemistry and chemical industry, and they introduce the role of measurement and computer science in chemical industry.
Mechanical and electronic computers, an NMO spectrometer, a gas chromatograph and a GIER computer (one of the first steps in the application of computers) can be seen in an exhibition which displays the instruments of chemistry and chemical industry and that of the tools of computer science. Visitors can get an insight into the practical side of chemistry in the Museum's laboratory exhibition space, which presents a high-standard selection of the tools of both classical chemical analysis and instrumental analysis. Furthermore, the Museum of Chemistry also hosts the Collection of the History of Mining, which commemorates on coal mining in Várpalota.
In 1990 the castle of Várpalota was announced to be the Part of the National Heritage by the Committee of National Heritage.
The Museum is located in Várpalota, in Thury Castle, which is situated in the city centre. It can be reached from the bus stop of Szabadság tér with a few-minute-long walk. There is a direct bus connection between Várpalota and Budapest. The city is on the Budapest-Szombathely train route. The city is accessible by car via Main Road 8.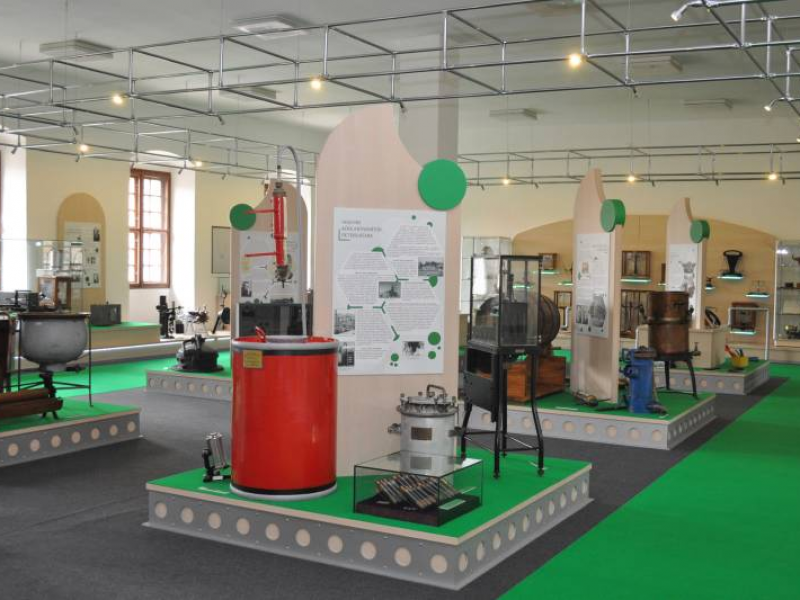 Contact information
Várpalota, Hunyadi utca 1. H-8100
e-mail: vegyeszetimuzeum@kozlekedesimuzeum.hu
Phone nr.: +36 30 822 34 65
Opening hours:

The Museum is closed between 13th and 31st August.

Wed–Thu: 10:00–16:00
Fri: 10:00–13:30
The last Saturday of every month is a family day. Entrance is free of charge on these days.
Outside visiting time the museum can be visited if a particular date is agreed upon.
To find a date, call this number: 06/30-822-3465