Dear Visitors! The Ganz Ábrahám Foundry Collection is currently closed for technical reasons. Thank you for your understanding!
There is a spectacular place in "Víziváros", in Buda, where we can step more than a hundred years back in history. A factory building of the 19th century with a typical frontage of saw-tooth brick architecture is concealed modestly by the foot of block of flats, in the neighborhood of modern glass castles in Bem Street. This building used to be Ábrahám Ganz's factory, within the walls of which a foundry operated until the 1960s: based on Ganz's patent, the world-famous chill-cast railway wheel was manufactured within these walls. The Bavarian engineer, András Mechwart also worked here, whom the extension of the Ganz Empire is related to. Manufacturing carried on in the building until 1964, when the factory closed, and the building was declared to be the first national industrial monument of Buda. The first museum of foundry in Central-Europe opened its gates here in 1969, after the reconstruction works had ended.
Creator and creation meet again in the Ganz Hall under a wonderful hundred-and-sixty-year-old wooden roof. Gigantic cauldrons, heavy but gracious rotating cranes and a giant furnace embrace the masterpieces of foundry. These objects represent both practicality and aesthetic value. Visitors may inspect a wide range of canons, lamps, parts of cars and ships, irons, wheels, rotating blades, door handles and the artistic cast iron objects of the 19th century. The collection that displays the cast iron craftsmanship of the century contains meticulously-cast, magnificent and rare ornaments which present the contemporary European artistic iron casting. Displayed by the entrance of the museum hall, in the circle of bells which are cast from various materials, visitors are even allowed to sound the exhibited pieces.
The park hosting the museum building offers a wide range of sights as well: railway bicycles, naval casts and the busts of prominent figures of Hungarian foundry can be visited there. The objects are lit by marvelous lamps, which also exemplify the grandiosity of Hungarian foundry.
The museum can be reached by tram No 19 and 41 from Bem tér station or by buses No 11, 111, or 109. From the direction of Margit körút, the building is accessible by tram number 4 and 6 or by bus No 91 and 191 or by suburban railway line H5. It takes a short walk from Margit híd budai hídfő station to get to the museum.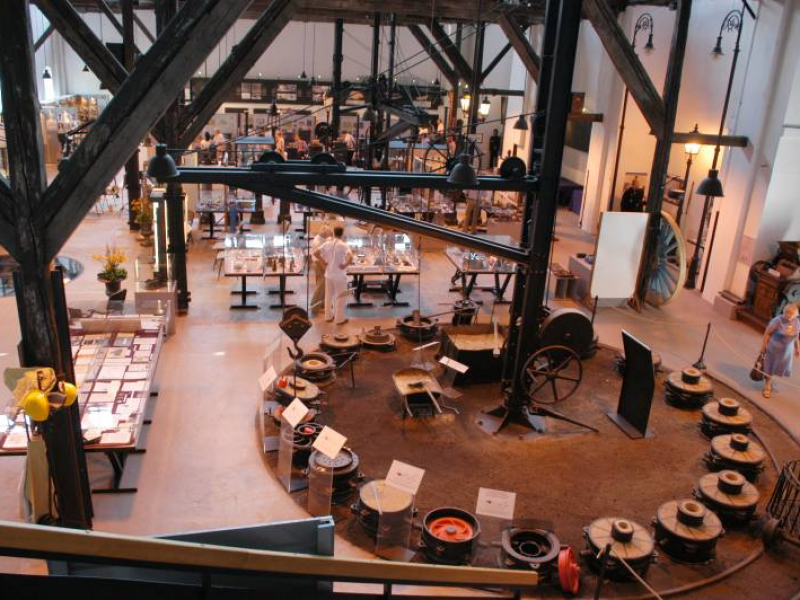 Contact information
Budapest, Bem József utca 20. H-1027
e-mail: ontode@kozlekedesimuzeum.hu
Phone nr.: +36 30 693 34 08
Dear Visitors!

The Ganz Ábrahám Foundry Collection is currently closed for technical reasons.

Thank you for your understanding!